WE WANT A NEW SOCIETY.
WE WANT A NEW IDEA OF PROGRESS.
WE WANT THE ENDING OF INEQUALITY AND PRIVILEGE.
WE WANT THE REACTIVATION OF OUR FUTURE.
WE WANT TO BE GUARANTEED OUR HUMAN RIGHTS.



WE WANT CHANGE.


In these abnormal times, the norm has lost its credibility.
We want ALTERNATiVE norms for ABNORMAL times.



Download the posters, print them and stick them on your window!
Get creative and personalise your printed posters, write, circle, underline, doodle!
Show your neighbours the alternative norm you want to live in!

Once the posters are on your window take a picture and send it to alternativenorm@gmail.com, All photos will be featured in the gallery below!


Spread the CHANGE.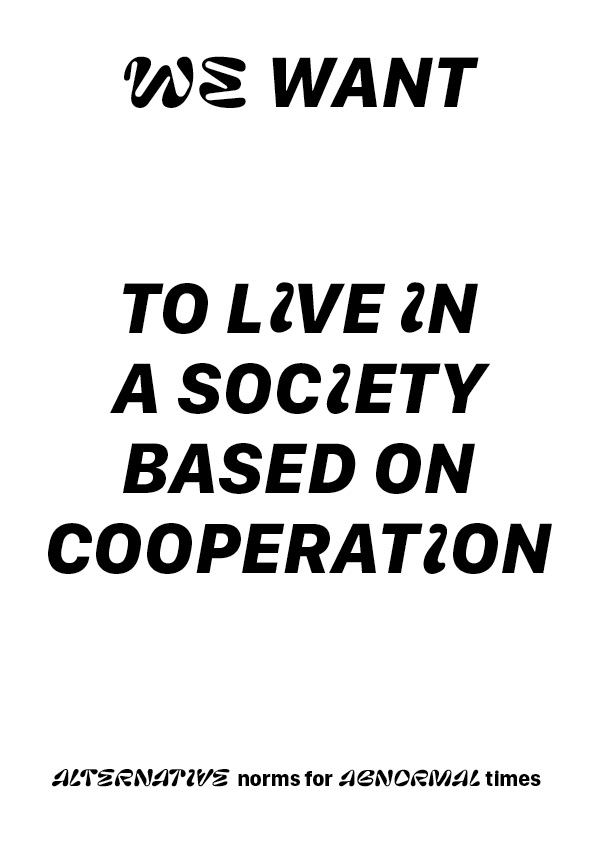 ︎ marta celio
Downloadable pdf ︎ HERE
Photo Gallery